Call 631-849-1586 today to
Learn more about the NEW YEAR PRE-SALE
and how to get started today!
---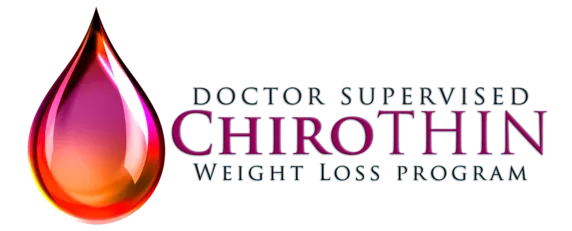 The ChiroThin Weight Loss program is a comprehensive approach to weight loss and weight management.

The nutritional support formula is designed and formulated to aid your body with blood sugar stabilization, hunger and craving suppression, provide a mild detoxification to the body, and aid in accelerated fatty acid metabolism. Additionally, it is designed to work hand in hand with specific blends, ratios, and amounts of low glycemic/anti-inflammatory food... real food purchased from your local grocery store.
ChiroThin is not a fad diet!
With ChiroThin, there are no meal replacement shakes or bars, no prescription drugs, no stimulants, and no surgery! The specifically designed formula includes highly nutritional ingredients that are well known to aid in fatty acid transportation, fatty acid metabolism, blood sugar stabilization and detoxification. When combined with a healthy and specific blend of low glycemic anti-inflammatory foods, your body will be more efficient at converting stored fat into energy.
Doctor Supervised and Supported
All patients are prescreened for complicating factors. Upon approval, patients are provided with guidelines, strategies, and tools to help ensure long-term weight loss success. A prescribed schedule of follow-up visits provide opportunities to ask questions, voice any challenges and monitor progress.
Quality Statement

All ChiroThin products use only 100% United States derived, harvested, and combined ingredients. All manufacturing facilities are located in the United States, and are FDA certified. FDA inspections ensure compliance with Current Good Manufacturing Practices (CGMPs) and the Code of Federal Regulations (CFRs) for your safety.
Call 631-849-1586 today to
Schedule a Consult with Dr Mike and learn more about how to get started
We understand you may have questions about how the ChiroThin Program can assist in your weight loss. Scheduling a consult ensures that you get a clear idea of what's involved, including timing and cost, and review your medical history with the doctor, as well as tour our wellness center and all the modalities and specialized equipment we have in house.