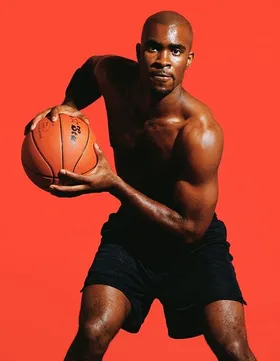 Chiropractors have advanced training in evaluating and treating sports injuries

Professional athletes are consistently reaching new heights in their careers. Records are constantly being shattered and the human body is being pushed to its limits. Weekend warrior athletes follow suit with rigorous cross-training, tracking bio-rhythms and fine tuning their diets. In spite of all this meticulous care and training however, all athletes experience musculoskeletal injuries at various times.

Chiropractors are often on an athlete's support team, right along side personal trainers and nutritionists. In addition to treating injuries, the chiropractor is skilled in aiding an athlete in injury prevention.

Athletes who receive treatment from a medical doctor more often find themselves spending hours after the game with ice packs and taking pain medication, or frequently benched and on the sidelines. Medical doctors do not treat the body as an integrated system, but rather they treat each injury individually.
It has been said that chiropractic care most closely relates to the needs of the athlete because special attention is given to the spine, joints, muscles, tendons, and nerves. Chiropractic ensures that all pieces of the musculoskeletal system are working in harmony and in their healthiest, most natural state. Whether you are a pro athlete, pro-hopeful or weekend warrior, chiropractic care will enable you to reach peak performance, without breaking yourself in the process.

NormaTec PULSE 2.0 Leg Recovery System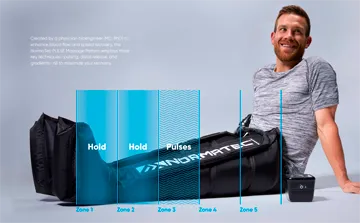 Recovery is your edge to maximize your training and achieve more. The NormaTec PULSE 2.0 Leg Recovery System gives you fresh legs faster, helps you warm up pre workout, and recover post training and competition. Trusted by pro teams, NormaTec's patented technology increases circulation, reduces pain and soreness, and gives you that competitive edge.

Kinesio Taping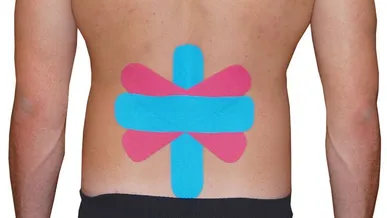 The Kinesio Taping Method is a rehabilitative technique designed to facilitate the body's natural healing process while providing support and stability to muscles and joints without restricting the body's range of motion. It also providing extended soft tissue manipulation to prolong the benefits of manual therapy administered within the clinical setting.
Latex-free and wearable for days at a time, Kinesio Tape is safe for populations ranging from pediatric to geriatric, and successfully treats a variety of orthopedic, neuromuscular, neurological and other medical conditions.
Make an appointment with Dr Carnes today to get back to and maintain your peak athletic performance.